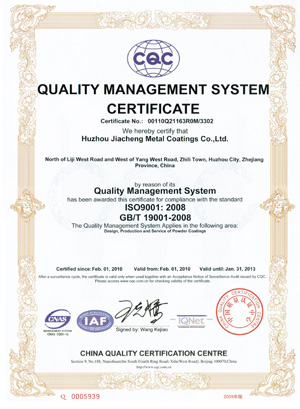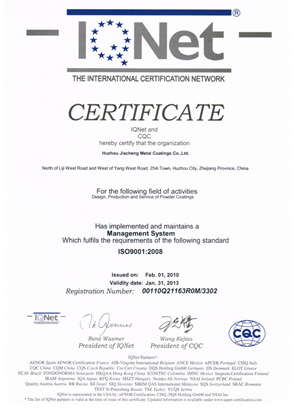 Jiacheng factory has been approved by ISO9001:2008 Quality Assureance System,
we are strictly operating the manufacturing according to the QA procedure.
This QA system have been much completed when improvement has been made
during the daily operating, and much efficiency function to the operating. It was
mainly focus on strengthening the works as bellow,
1) Formal incoming inspection and tests to the raw material;
2) Strengthening the Process Control of key manufacturing links;
3) Build three test system to ensure products quality.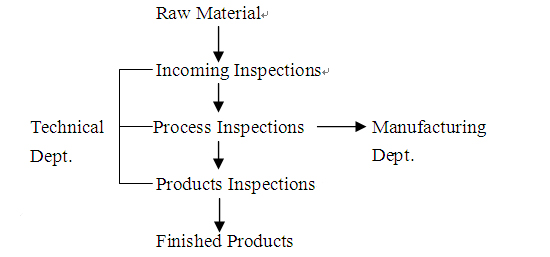 4) Improve the quality information flow channel within the factory.
5) Step up training to improve staff quality consciousness.?